Do you care about data quality as much as we do? Submit your info to be notified of future job openings
We appreciate your interest and look forward to hearing from you. We have two units, one centered around marketing, and one working on everything technology.
You should understand the importance of data quality, and ideally have previous experience with marketing technologies and/or modern data stacks and tools.
Please note that you need to have a work permit for the United States or the European Economic Area, ideally based on citizenship or permanent residency.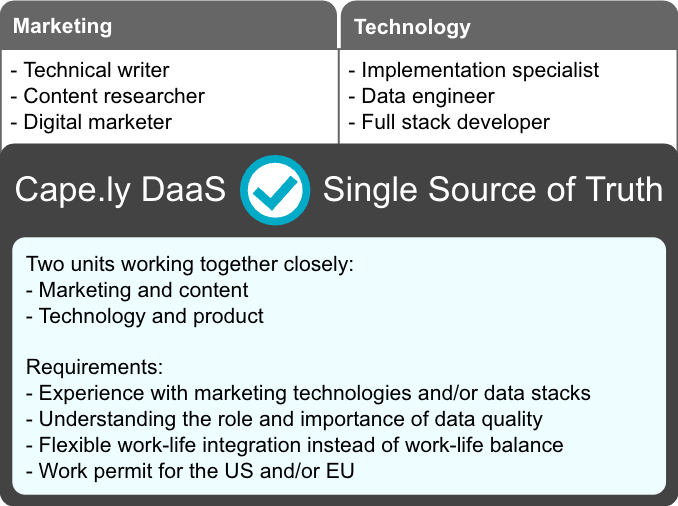 We are currently working on new positions and job descriptions, which will be published here. See the image above for examples.
In the meantime, if you have a passion for quality data and turning data into value, we encourage you to submit your information: