DaaS for partners: Agencies, consultants, vendors, platforms
Our DaaS platform is not limited to "end users". You can use it for your customers as well, for example:
Agencies that offer data-driven services, e.g. ads
Consultants that build pipelines with user event data
Vendors of solutions that consume event data, e.g. marketing technologies
Platform providers that need analytics features in their products, e.g. B2B SaaS
Instead of dealing with data issues, focus on creating value for your customers. Our DaaS takes care of everything behind the scenes so you can focus on core features and services.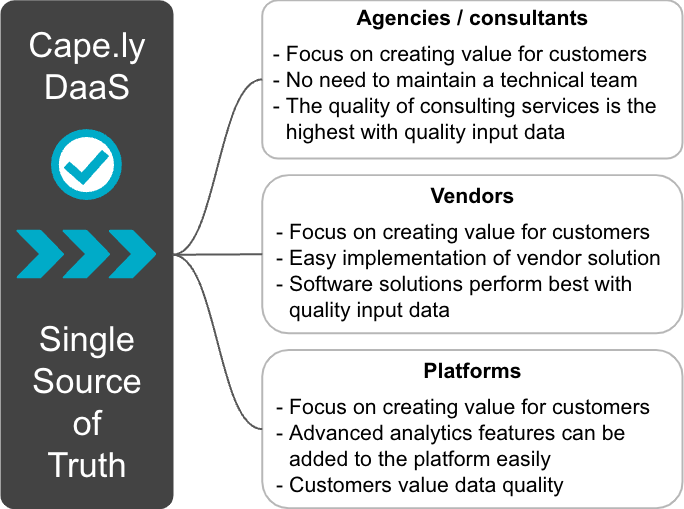 Obsession for quality and more than a decade of experience
Hey there, my name is Ian and I am the founder of Cape.ly.
For over a decade now, I have architected analytics implementations and debugged them at the network and source code level to deliver the best event data possible.
My work with medium-sized to large companies in North America and Europe has provided me with a wealth of experience and a unique combination of traits:
Stereotypical German obsession for quality
Stereotypical Canadian kindness
US business based in fast-paced NYC
I believe very few have as deep an understanding of all the client-side and server-side technological details that affect data quality and reliability as I and other team members do.
You can find more information about past projects on my profiles on Cape.ly and LinkedIn, or on my personal website.