Up to 40% lower cost than options without guaranteed data quality
By standardizing and automating our implementation process and building lots of automated services around it, we are able to offer you very competitive pricing.
You will also receive a refund for every day that quality standards are not met, and we will resolve any data issue at no additional cost. Who wouldn't like that?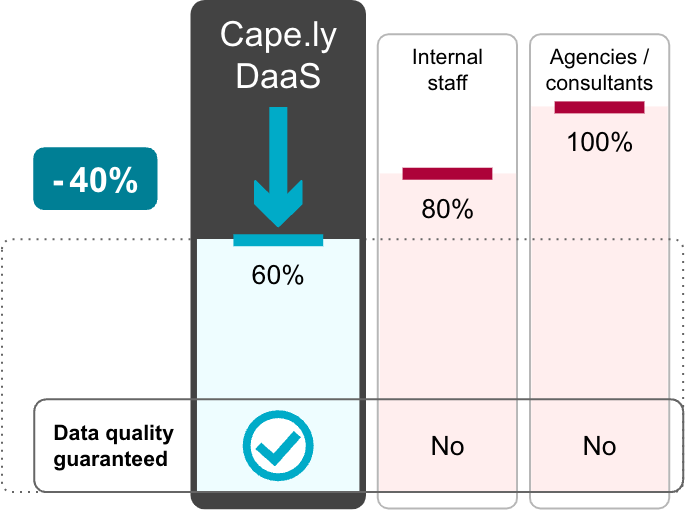 Fixing data issues downstream is exponentially more expensive
A high-quality implementation to collect high-quality data costs more than a low-quality one, but dealing with low-quality data incurs even more costs downstream.
You have probably heard of "garbage in, garbage out" (or GIGO), which further contributes to the problem: The further downstream you move, the less likely it gets that you can actually fix your data.
That's why our platform includes:
Data models optimized for data science use cases
Schema enforcement and data contracts
Constant adjustments to evolving environments
Event data based on best practices from a decade of experience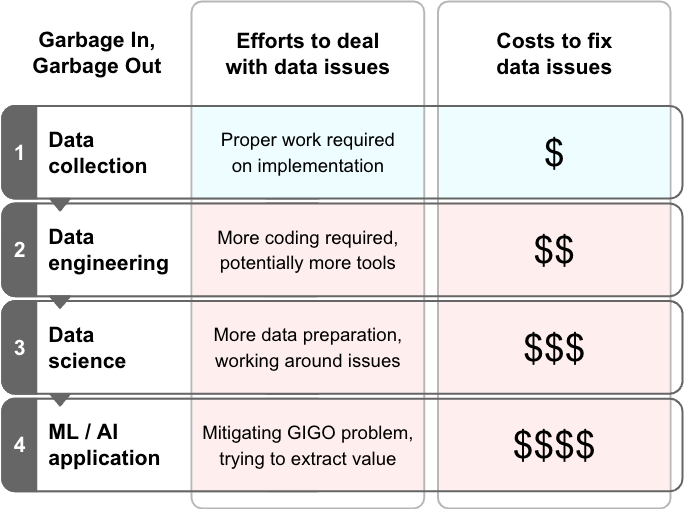 Your goals are automatically our goals due to our business model
You need high-quality data continuously, not just now, because data use cases take time to implement and usually get more profitable over time.
Our business model is built around long-term partnerships. Everything we do is thought through and meant to work for a long time.
We have learned from a decade of experience that quick fixes, workarounds, and makeshift (or band-aid) solutions don't last.
We have huge initial implementation efforts, so if we don't earn your business for a second year, we lose money. This sets us apart from other service providers.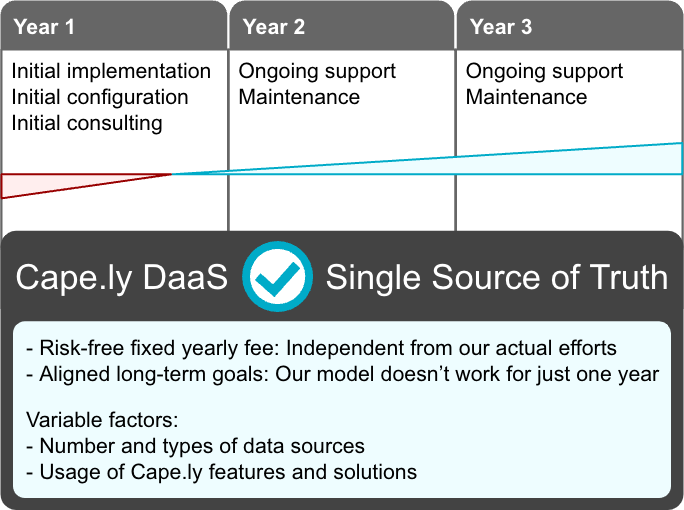 The difference between DaaS and agencies / consultants
More than a decade of consulting and helping clients with their data issues has made us realize that the approach to collect data to create value is inherently broken.
Most companies work with their service providers on their data collection together. Unfortunately, shared responsibilities don't work for increasingly complex implementations.
Instead, we recommend to make the data and its quality the responsibility of just one party so that the deliverable can be measured, and somebody can be held accountable.
Our DaaS comes with a data quality guarantee and can be used by you and your partners. We believe that agencies create a lot of value, but data creation requires undivided attention.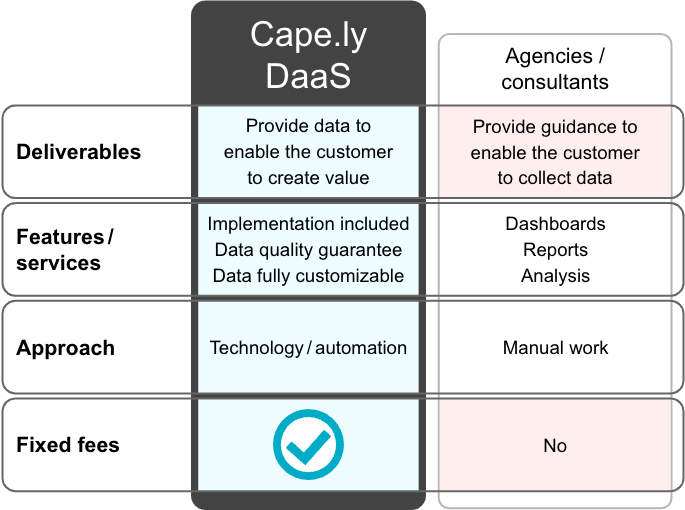 One data source for all your tools and use cases – quality guaranteed
Based on over 10 years of experience, we collect user-related event data in the highest quality from your:
Websites and web apps
iOS and Android apps
APIs and other backend systems
Let us take care of implementation complexities and related data issues. Our Data as a Service is sent directly to your:
Data stacks / pipelines
Marketing technologies / tag managers
Analytics tools
So you can 100% focus on creating value in your role: